Fatigue Management
Earn 1 CAM credit!
The Aviation Fatigue Management Basics course is comprised of 6 modules for a total of 86 minutes of video instruction plus review videos, module quizzes for reinforcement and a final test. The cost of the course is $195 per person. Upon completion of the course the student will receive a certificate and a training course outline will be sent via email. Earn 1 CAM point!
---
This course was designed for aviation professionals who need a fundamental understanding of Fatigue Management concepts and a better understanding of how to improve safety by promotion of fatigue awareness and fatigue mitigation measures within their organization.  This course would be appropriate for individuals in fixed wing, rotor wing, UAS and ground operations.
Students completing this course will meet the following course objectives: 
Define fatigue, sleep, window of circadian low, sleep debt, circadian rhythm, sleep inertia, transient fatigue, cumulative fatigue, circadian fatigue, physical fatigue, mental fatigue, sleep hygiene, window of circadian low, fatigue risk management system
Understand that fatigue can affect all members of an organization who have a safety-critical role. 
Understand how to identify schedules and practices that induce fatigue.
Be familiar with the properties and characteristics of fatigue and sleep cycles.  
Understanding fatigue of aviation professionals can promote organizational success through safety.
Understand how awareness and mitigation of fatigue can be accomplished. 
Understand the role the Safety Manager and aviation professionals have in promoting awareness of fatigue and responding to fatigue when it occurs. 
Understand the benefits of Fatigue Risk Management Systems and how they can be implemented within an organization.
2

Module 2 - The Necessity of Minimizing Fatigue

3

Module 3 - Sleep Struggles

4

Module 4 - Mitigating Fatigue

5

Module 5 - Fatigue Risk Management Systems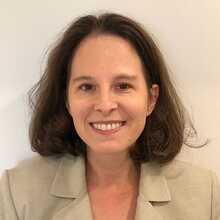 Kate joins the team at Baldwin Aviation Safety and Compliance after many years of promoting aviation safety through experience in professional training and leadership. She desires to continue bringing awareness of safety concepts to the business aviation community to enhance safe operations. Kate holds her Masters Degree in Aeronautical Science from Embry-Riddle Aeronautical University. She started flying in her teenage years, and she now holds an Airline Transport Pilot Certificate as well as Flight and Ground Instructor Certification. She has extensive knowledge of turboprops and light business jets. Kate and her family live in Southern California. She and her husband own a Piper Cherokee and enjoy burning avgas.
Email
Can my company enroll multiple employees?

Yes. Contact us at Baldwin@BaldwinAviation.com and receive an invoice for the number of courses you'd like to purchase. Upon payment you will be given a corresponding number of coupon codes. Your students will enroll themselves and use the coupon code at checkout to show payment in full.

What device can I use for the distance learning course?

You will access your purchased course via a website, so any device with a reliable internet connection that allows for video viewing and ability to take an electronic test will be adequate.

How do I access my course?

After completion of your purchase of the course you will receive an email with a link to your course. You may also access your course by logging in to our Baldwin Virtual Training website and going to 'My Courses'.

Do I need a specific operating system to access my course?

No, all courses are via website so you may use any device with internet access.

Will I receive a certificate?

Yes. Upon receiving a minimum grade of 70% on the final test students will immediately receive their certificate via email along with a course outline.

When does the course start and end?

You will have immediate access to your course and there is no time limit for your access to the course materials.

Will I be able to contact my instructor with questions?

Yes, your instructor will be available via email for any questions you may have related to your course.