Recurrent SMS Training for Safety Managers
4 courses - Cost $595
The Recurrent SMS Training Program is a selection of 4 safety manager courses of the students choosing. Each course includes quizzes, a test, and upon completion, a training course outline and certificate. After successful completion of 4 courses, a recurrent training certificate will be issued noting the number of hours of study completed.
NOTE: When applicable, Safety Manager courses come with supplemental videos for Baldwin clients, covering items specific to the Baldwin system.
---
Upon purchase you will receive an email asking which of the 12 courses you would like enrolled in. 
Communication Strategy for Safety Managers (Earn 1 CAM credit)
Using Safety Objectives to Improve Safety Outcomes (Earn 1 CAM credit)
Understanding and Fostering Employee Engagement in the SMS (Earn 1 CAM credit)
SMS Overview for Safety Managers (CAM credits pending)
Measuring for Success: SPIs and SPTs (Earn 0.5 CAM credit)
Data Analysis for Safety Management  (Earn 0.5 CAM credit)
Training for SMSuccess: Developing a Solid Training Program (Earn 1 CAM credit)
Understanding and Measuring Safety Culture (Earn 1 CAM credit)
Understanding Safety Risk Management (Earn 1 CAM credit)
Continuous Improvement and the IEP (Earn 0.5 CAM credit)
Managing Change Safely in the Organization (Earn 0.5 CAM credit)
Preparing for the Worst: Emergency Response Planning (PDP course - 3 CAM credit)
Safety Manager Certificate Program
Cost $1,695
This robust training program consists of all 12 safety manager courses and is designed to teach individuals to effectively manage the organization's SMS.
Individual Courses
Cost $195
The Safety Manager courses are available for purchase individually.
How does your recurrent training program differ from others available?

Our Recurrent SMS Training Course consists of 4 courses, of your choosing. Upon completing the 4 courses you will be issued a certificate stating X hours of study have been completed along with a training course outline listing the objectives covered in the course.

What makes your courses unique?

Most training providers give high-level overviews of the SMS structure and framework while we are passionate about conveying how to do what is required of an effective safety manager. We give our students the ability to interact with our instructors.
Senior Instructor
Jason Starke
As the Director of Standards for Baldwin Aviation, Jason is responsible for assuring compliance with standards, best practices, and State regulations. He is also responsible for helping develop and administer safety management and leadership training. Prior to this, he served as Operations Manager for the International Business Aviation Council (IBAC). He joined IBAC from Universal Weather and Aviation where he led efforts to develop an SMS solution. Prior to Universal, Jason was both a pilot for and Director of Safety at Priester Aviation in Chicago where he developed the company's SMS and implemented its FOQA program. He had been a charter and EMS pilot for R&M Aviation before joining Priester. Jason also served as a simulator instructor for Flight SafetyInternational in the CL-601 and HS-800XP training programs. Jason has an Airline Transport Pilot certificate and is rated in the CE-500, CL-600, and HS-125. Jason is also currently an instructor at the University of Southern California – Viterbi and Broward College teaching introductory and advanced safety management courses. He is also currently pursuing his Ph.D. in Organizational Leadership and Behavior at Northcentral University.
Email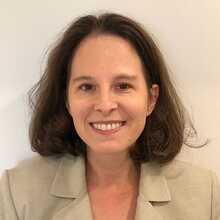 Kate joins the team at Baldwin Aviation Safety and Compliance after many years of promoting aviation safety through experience in professional training and leadership. She desires to continue bringing awareness of safety concepts to the business aviation community to enhance safe operations. Kate holds her Masters Degree in Aeronautical Science from Embry-Riddle Aeronautical University. She started flying in her teenage years, and she now holds an Airline Transport Pilot Certificate as well as Flight and Ground Instructor Certification. She has extensive knowledge of turboprops and light business jets. Kate and her family live in Southern California. She and her husband own a Piper Cherokee and enjoy burning avgas.
Email